Blueberry Lemon Cheesecake Bars
How to make the best cheesecake bars with fresh blueberries and lemon.
There's something dreamy about this cheesecake bar — maybe it's the soft yellow hue of the lemony cheesecake against the fresh blueberries or maybe that soft buttery top. Whatever it is, we love them and think you will too.
How to Make the Best Blueberry Lemon Cheesecake Bars
These cheesecake bars come together very quickly — especially when you use a food processor.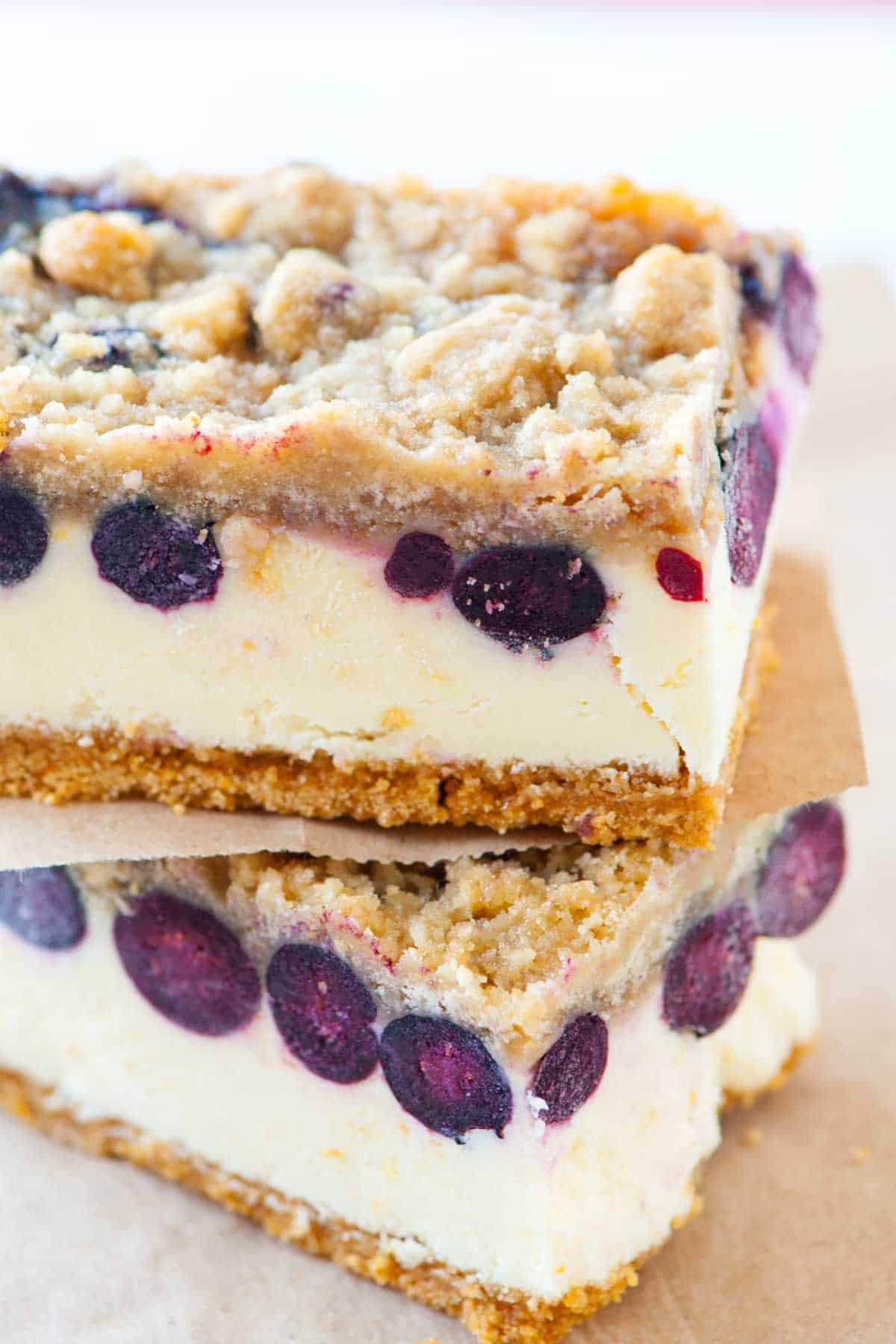 A food processor makes quick work of the crust made with graham crackers, sugar, lemon zest, and melted butter . If you don't have one, though — add the graham crackers to a plastic bag, find something heavy and bash the heck out of them until fine crumbs then you can just stir everything else in with a spoon.
The food processor can be used for the cheesecake filling, too. Combine cream cheese with eggs, more lemon zest, lemon juice and sugar. Give it a whirl then pat the crust down into a baking pan and top it with the cheesecake layer.
Blueberries are scattered on top of the cheesecake layer and then we finish the bars with a brown sugar crumble topping. After some time in the oven the bars are done.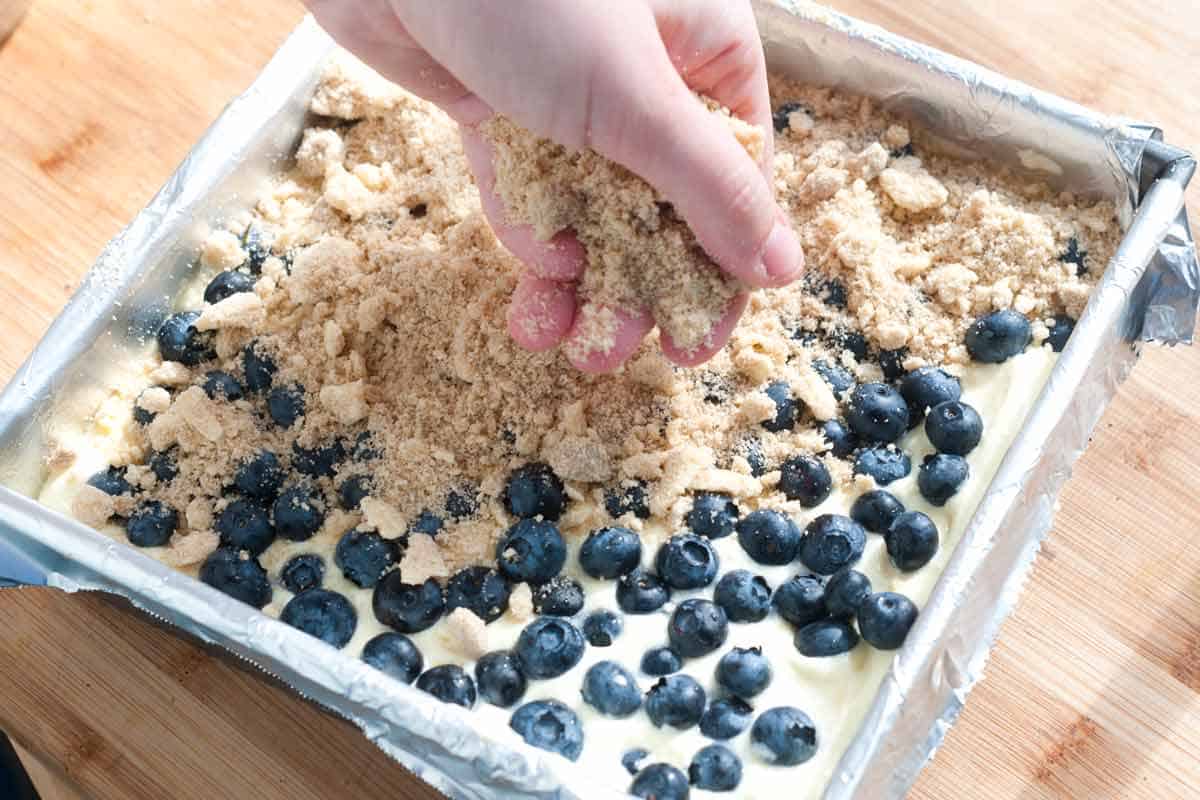 Blueberry Lemon Cheesecake Bars
These cheesecake bars are a dream. The lemony cheesecake matches perfectly with fresh blueberries and that buttery streusel really makes everything work. If you can't find fresh blueberries, try ripe red raspberries or even blackberries. We really prefer to stick to fresh berries for this, not frozen, since we like how the fresh berries stay intact while baking.
When making these cheesecake bars, you really want them to be cold before cutting, so there is some time spent chilling the baked cheesecake. To speed things up a bit, place the cheesecake into your freezer for 30 minutes instead of the refrigerator for 1 hour before cutting into bars.
Makes approximately 9 bars
You Will Need
Graham Cracker Crust
9 graham cracker rectangles (1-1/4 cups of cracker crumbs)
2 tablespoons sugar
1 teaspoon grated lemon zest
4 tablespoons butter, melted

Cheesecake Layer
2 (8-ounce) packages cream cheese, softened
2 large eggs
2 tablespoons grated lemon zest
1/4 cup fresh lemon juice
1/2 cup sugar
1 1/2 cups fresh blueberries

Crumble Topping
1 cup packed light brown sugar
3/4 cup all-purpose flour
6 tablespoons cold unsalted butter
Directions
Prepare Crust

1Heat oven to 325 degrees F. Line an 9-inch square pan with aluminum foil and lightly spray with non-stick cooking spray.

2Add graham crackers, 2 tablespoons granulated sugar and 1 teaspoon lemon zest to the bowl of a food processor. Process until fine crumbs form. Add the melted butter then cover and process until blended.

3Press graham cracker crumb mixture evenly into the bottom of the pan and bake until lightly toasted, about 10 minutes. Cool 10 to 15 minutes before adding the cheesecake layer.
Make Cheesecake Layer

1While the graham cracker base cools, make the cheesecake bar filling. Wipe the food processor mostly clean with a paper towel then add cream the cheese, eggs, 2 tablespoons lemon zest, lemon juice and sugar. Process until smooth and creamy.
To Finish

1Spoon cheesecake filling over crust then top with blueberries.

2Make the topping by adding brown sugar, flour, and cold butter to a medium bowl. Cut the butter into small cubes and then add them to the bowl. Using your fingers or a fork work the butter into the flour and sugar until crumbly. Scatter topping over the blueberries.

3Bake until the topping is lightly browned and center is almost set (center should jiggle only slightly when moved), 35 to 40 minutes. Cool 1 hour at room temperature then refrigerate about 1 hour or until chilled. (Or freeze for 30 minutes). Cut into 9 bars.
Adam and Joanne's Tips
If you do not have or want to use a food processor make the crust by crushing the graham crackers in a plastic bag with something heavy such as a pan or rolling pan. Add the crumbs to a bowl along with 2 tablespoons of sugar, lemon zest, and melted butter. Stir until blended. Then for the cheesecake filling, use a hand blender to blend cream cheese, eggs, lemon zest, lemon juice and sugar until smooth and creamy.
We made these for Betty Crocker not too long ago and they were a hit, so we just didn't feel right not sharing with you!
If you make this recipe, snap a photo and hashtag it #inspiredtaste — We love to see your creations on Instagram and Facebook! Find us: @inspiredtaste

AUTHOR: 

Adam and Joanne Gallagher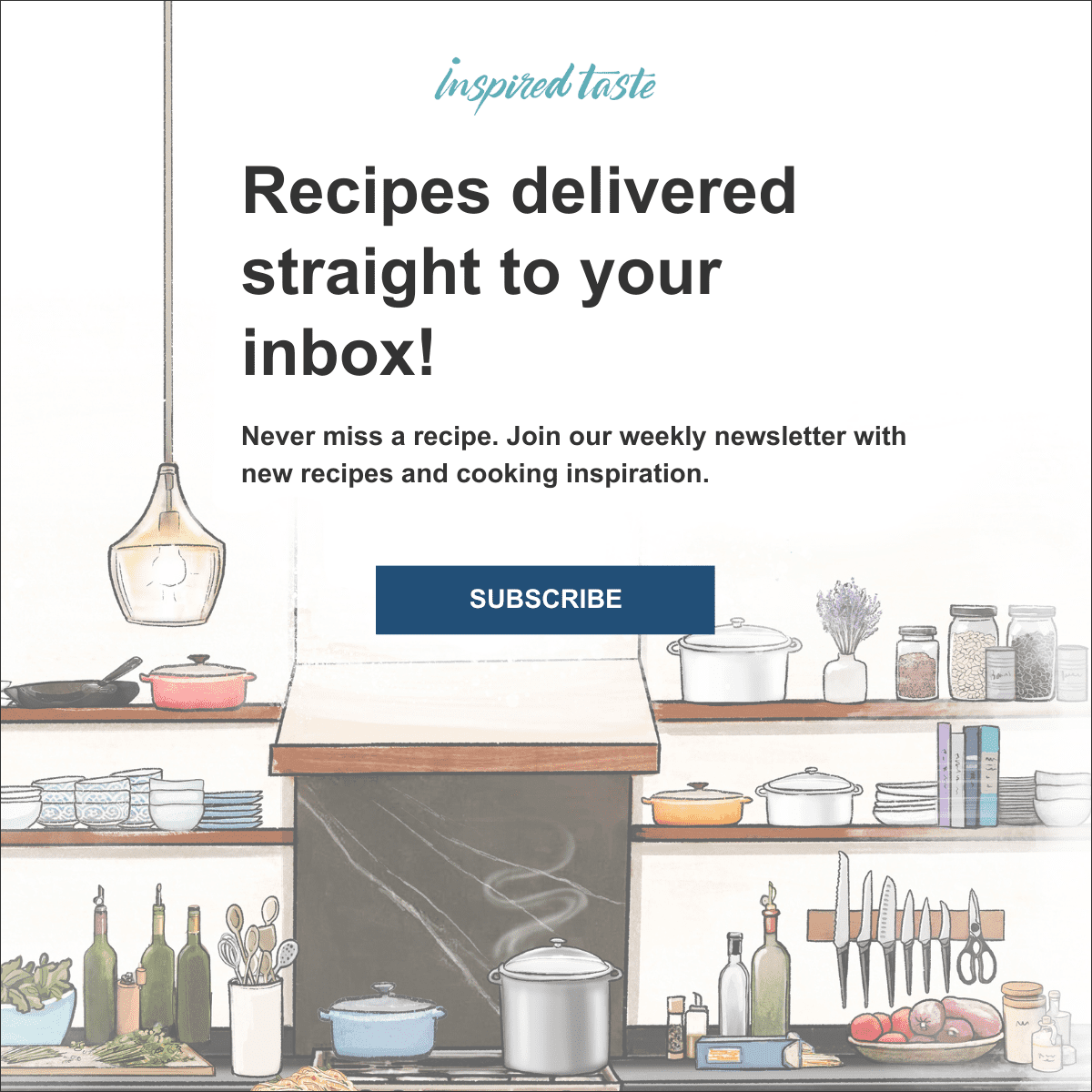 Take a look around where we create recipes and videos!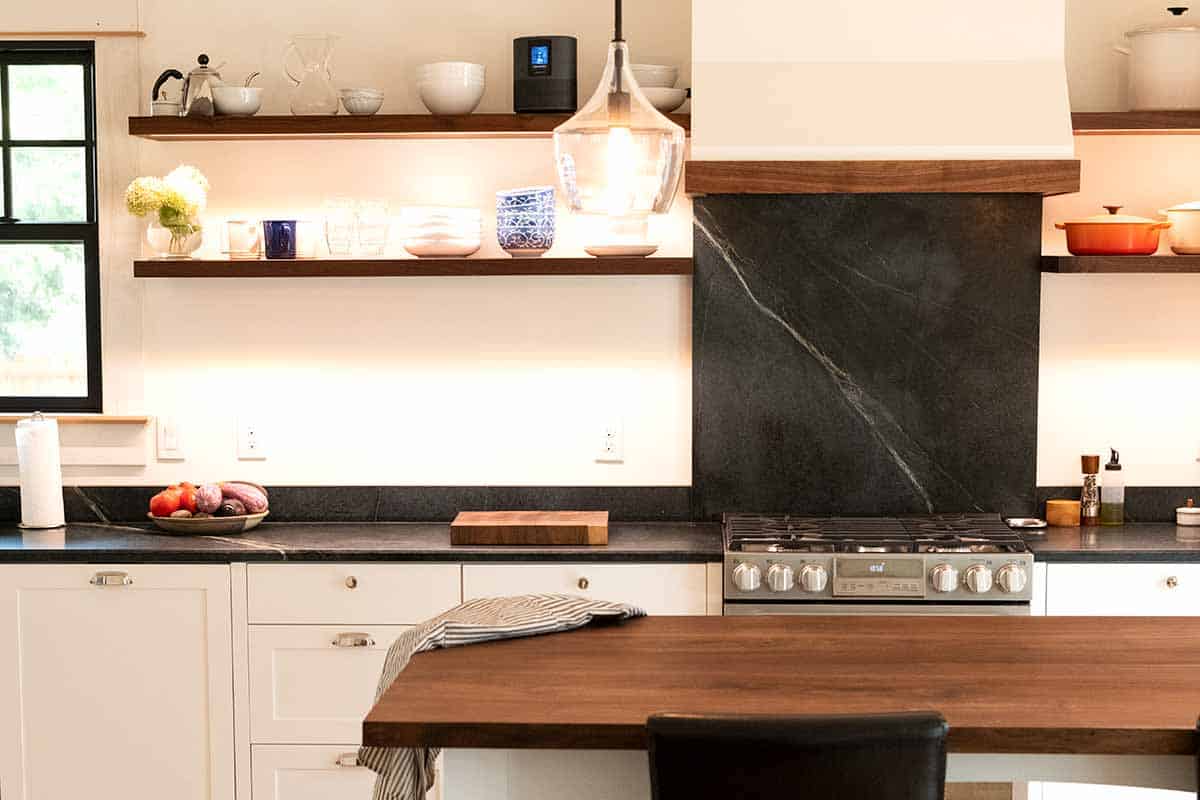 Previous Post: Ham and Cheese Dutch Baby Pancake