Coconut Cream Bars – My Baking Addiction
A shortbread crust is topped with a simple coconut cream filling, whipped topping, and toasted coconut in these simple and delicious coconut cream bars.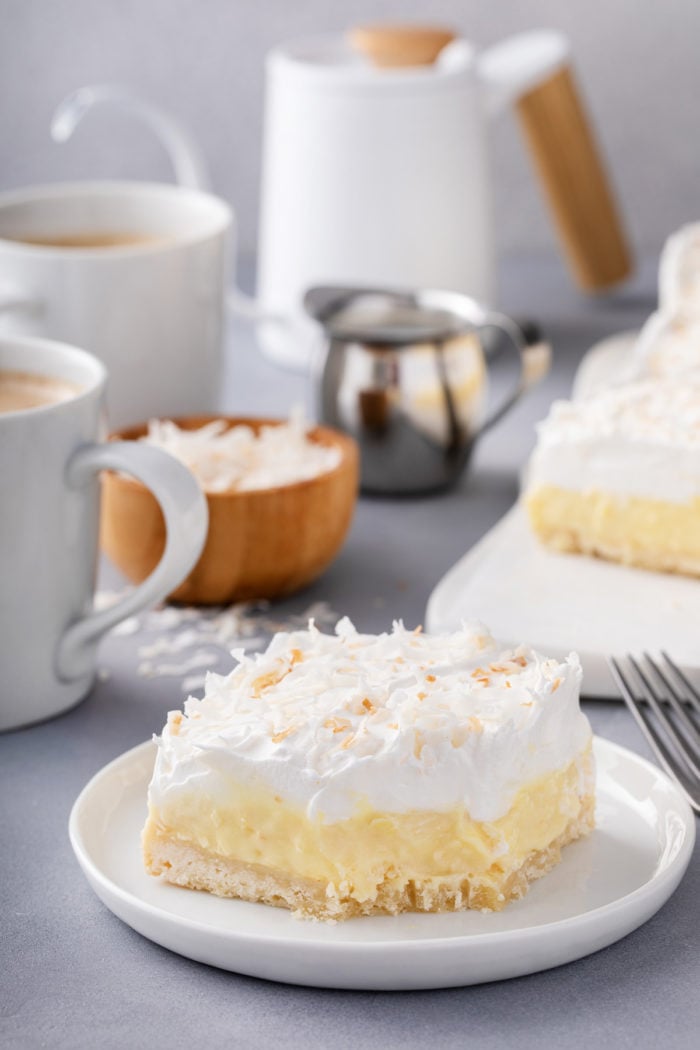 Do you ever find random things in your pantry and it sparks some creativity in the kitchen? 
Maybe it's because this is my job, but it happens all the time for me. Recently, I was reorganizing my pantry and found three boxes of coconut cream pudding mix.
I don't remember what I originally bought the mixes for or why I needed three of them, but looking at them made me crave some kind of coconut cream pie bars.
I started playing around and, voila! These coconut cream bars were born.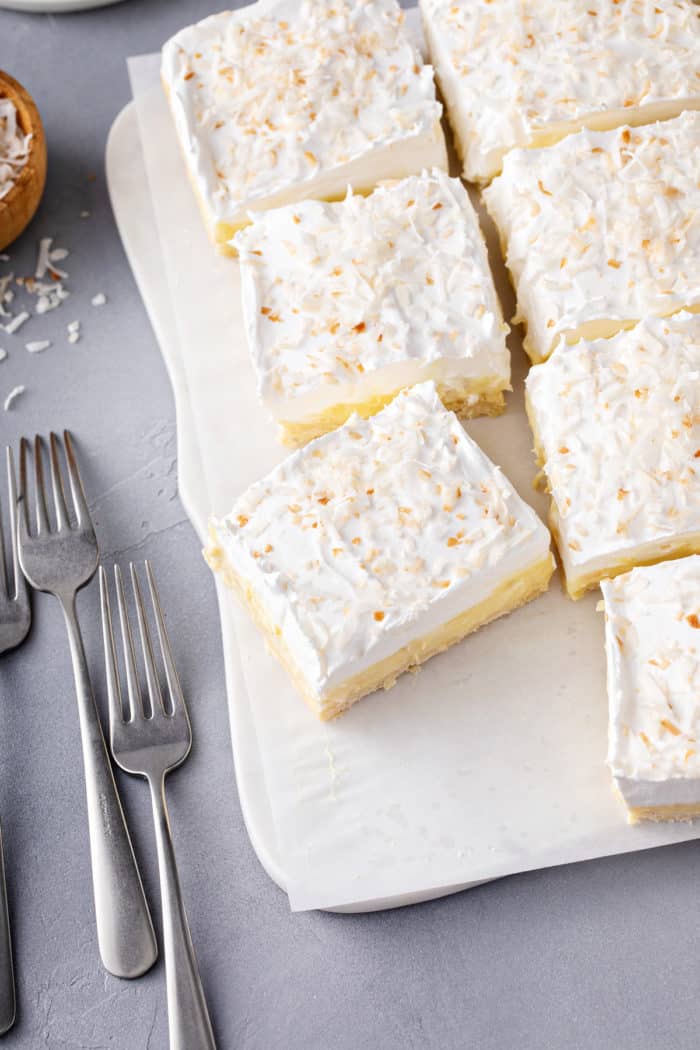 WHAT ARE COCONUT CREAM BARS?
I'm here to tell you: If you love coconut cream pie, you're going to flip over these coconut cream bars. They're just an easier version of pie!
To make these bars, I took a cue from my apple pie bars and my pecan bars and started off with a shortbread crust base.
Once you're done baking the crust, you can turn the oven off because all of the baking is done! You'll whisk together a no-bake coconut filling and top the whole thing with Cool Whip and toasted coconut.
Cut them into bars and enjoy the flavors of coconut cream pie with less of the work!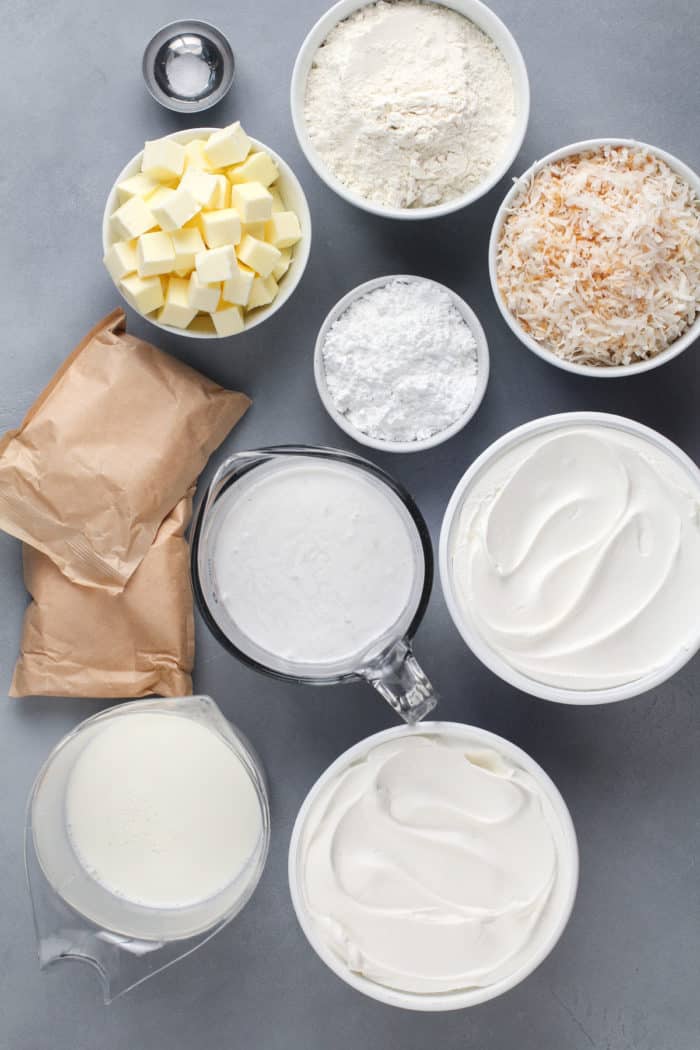 HOW TO MAKE COCONUT CREAM BARS
Since you have to bake the crust for these bars, this isn't technically a no-bake recipe. It's more of a low-bake recipe.
Ingredients you'll need
The ingredients for these coconut cream bars are pretty basic. In fact, these bars came about because I had a couple of extra boxes of coconut cream pudding mix in my pantry!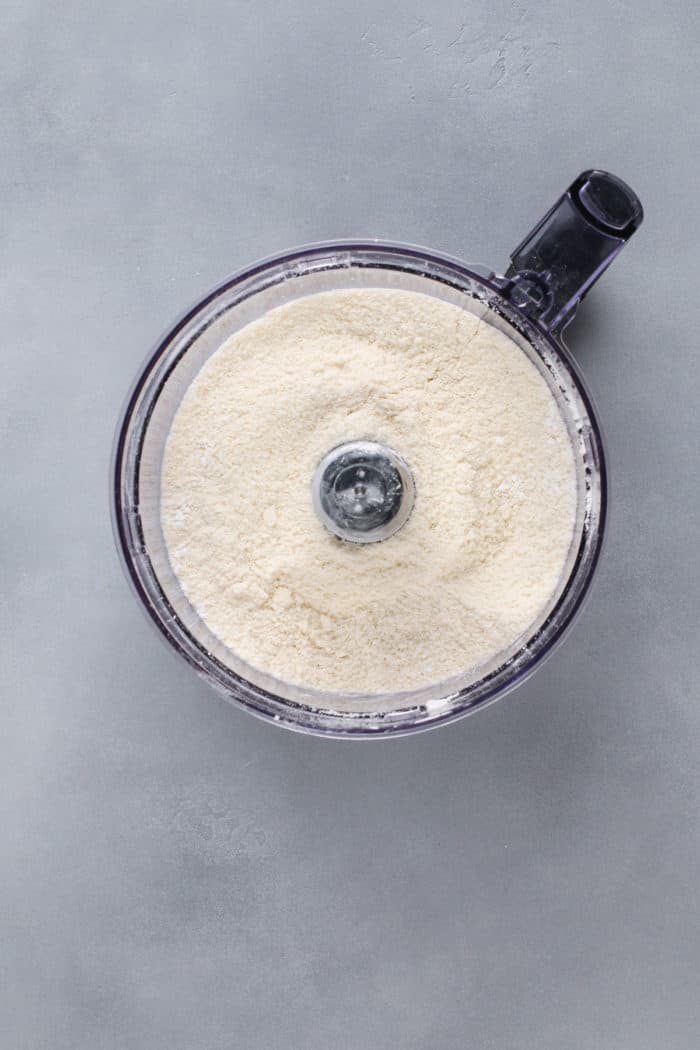 You'll need:
Flour
Unsalted butter
Powdered sugar
Salt
Instant coconut cream pudding mix
Coconut milk
Whole milk
Toasted coconut
Thawed Cool Whip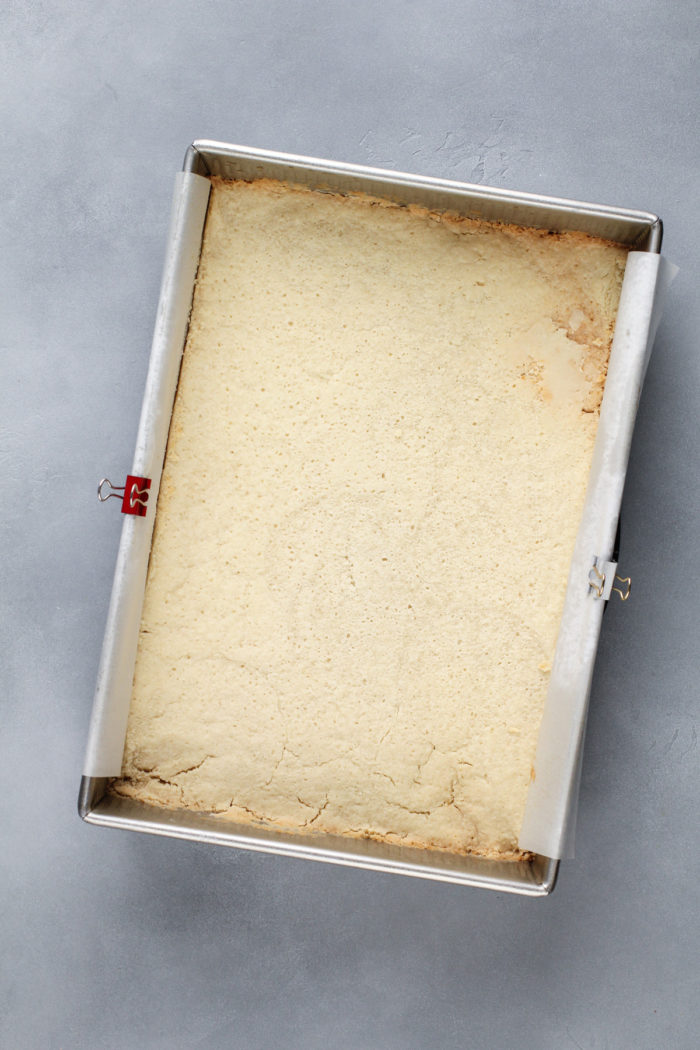 For the filling, I chose to use a mixture of coconut milk and whole milk along with the pudding. I like the fresh coconut flavor that the coconut milk adds to the pudding mix. When combined with the toasted coconut, there's no mistaking that these are coconut bars!
If you have never tried toasting coconut before, it's really easy to do. I have a whole post that teaches you how to toast coconut using 3 simple methods.
I like to top these with whipped topping because it's so easy and holds up well in the fridge. You can use homemade whipped cream if you prefer.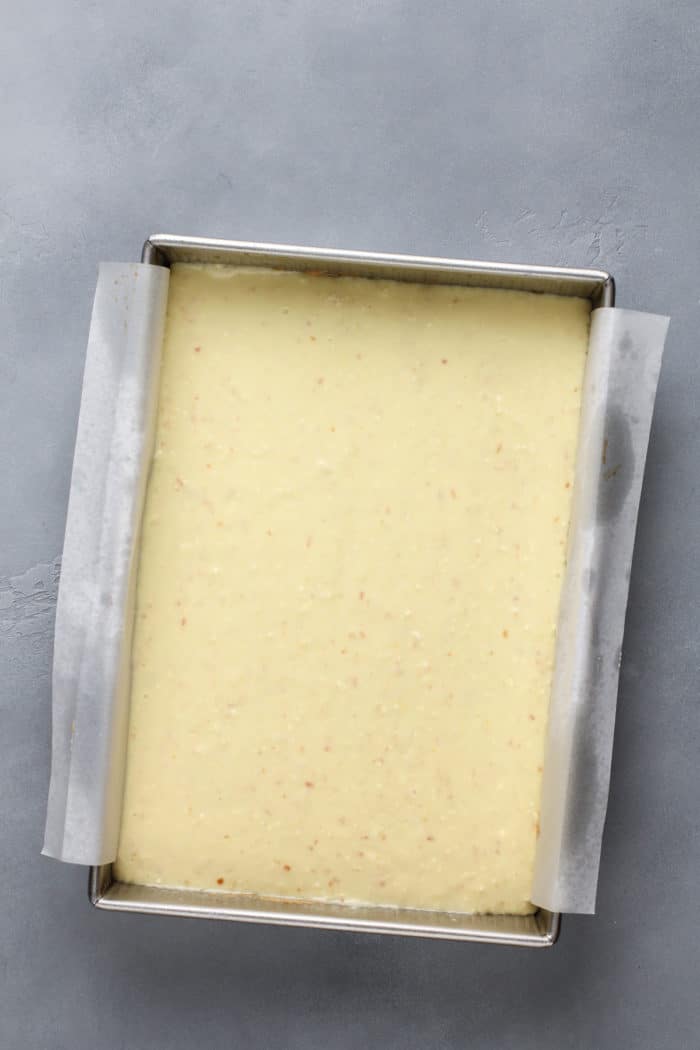 Making this recipe
Before you start making the crust for these bars, line your pan with parchment paper, leaving an overhang over the sides so you can lift the bars out of the pan later.
Mix the crust together with your food processor. Blend together the flour, butter, powdered sugar and salt until the mixture looks like coarse sand.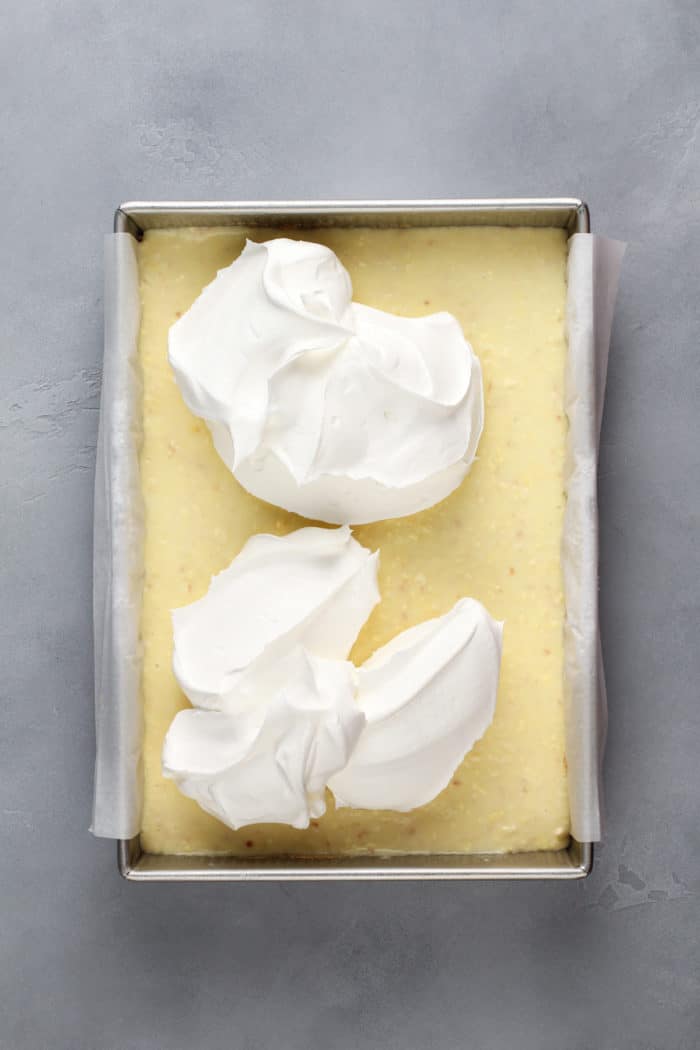 This won't look anything like a dough, but that's ok! Press the crumbs firmly into the pan – using the bottom of a measuring cup can help with this.
Bake the crust for about 20 minutes, or until the edges are golden. Let the crust cool before adding the filling.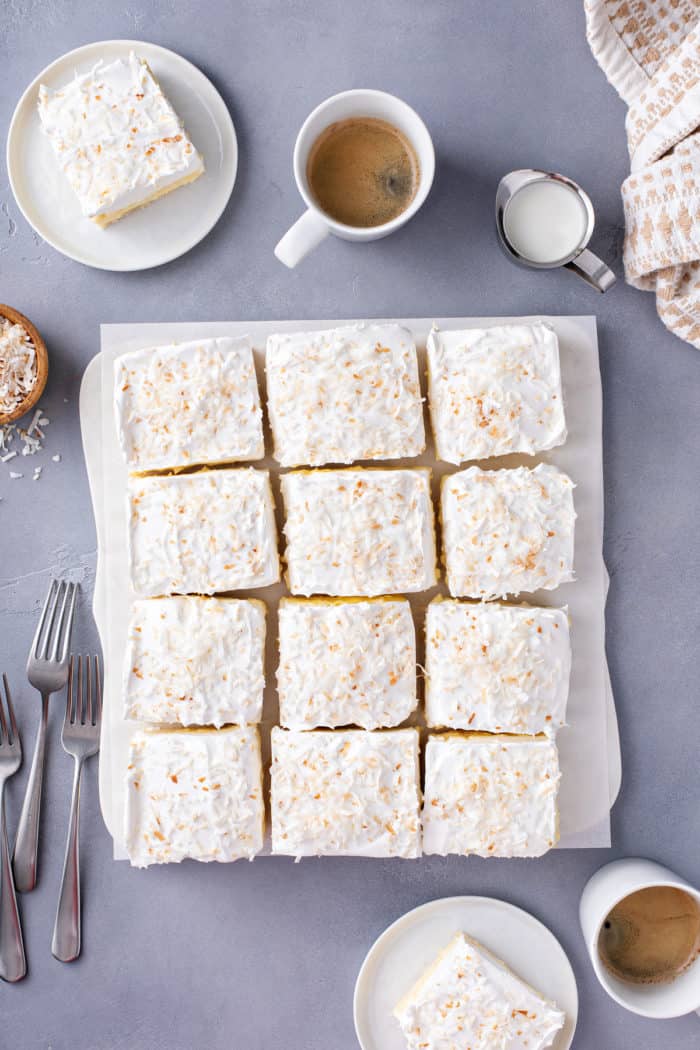 To make the filling, whisk together the pudding mix and milks. Whisk for 2 minutes, then fold in half of the toasted coconut.
Spread the pudding mixture over the cooled crust and refrigerate the bars for at least 2-3 hours.
Before serving, top the bars with the whipped topping and the rest of the toasted coconut.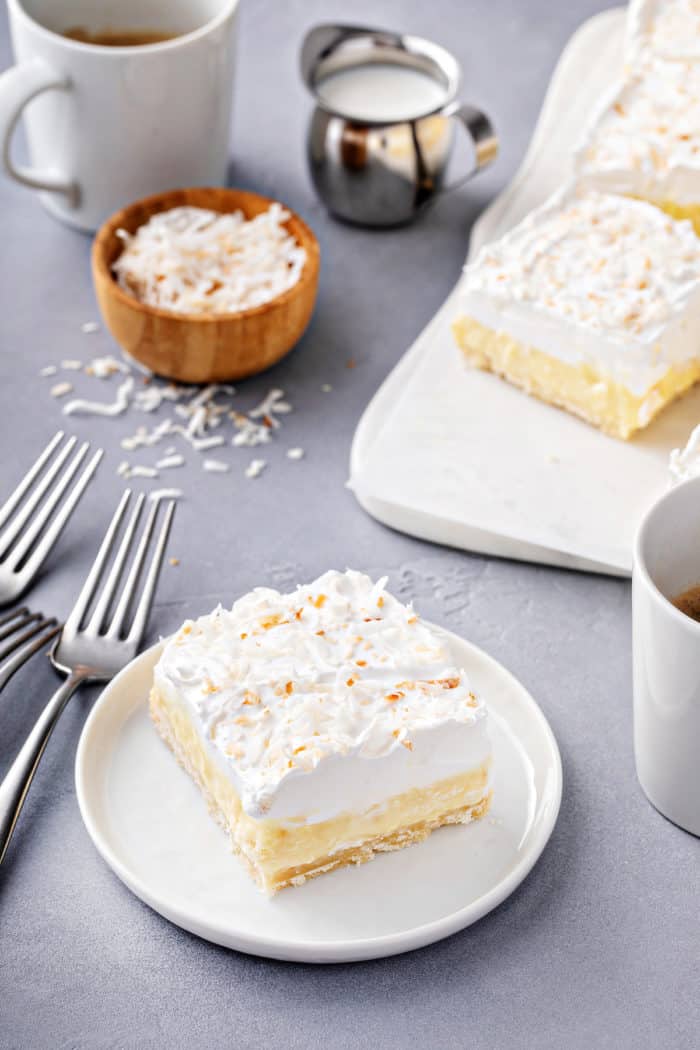 MORE COCONUT DESSERTS
If you're like me and adore coconut, make sure to check out these coconut desserts as well: